Donation links have become increasingly popular as a form of link building. Thats because you can acquire a highly authoritative backlink for a small donation towards a charity that you believe in. It's a win-win situation for both parties involved. The link builder gets some good PR juice and the charity receives their donation. This doesn't mean you should focus on building these type of links as a primary source of link building though. Use it as a tool in your link building campaign but be careful not to overdue it.
The easiest way to find these type of links is to do a Google search for:
gofundme.com "link to your website"
indiegogo.com "link to your website"
kickstarter.com "link to your website"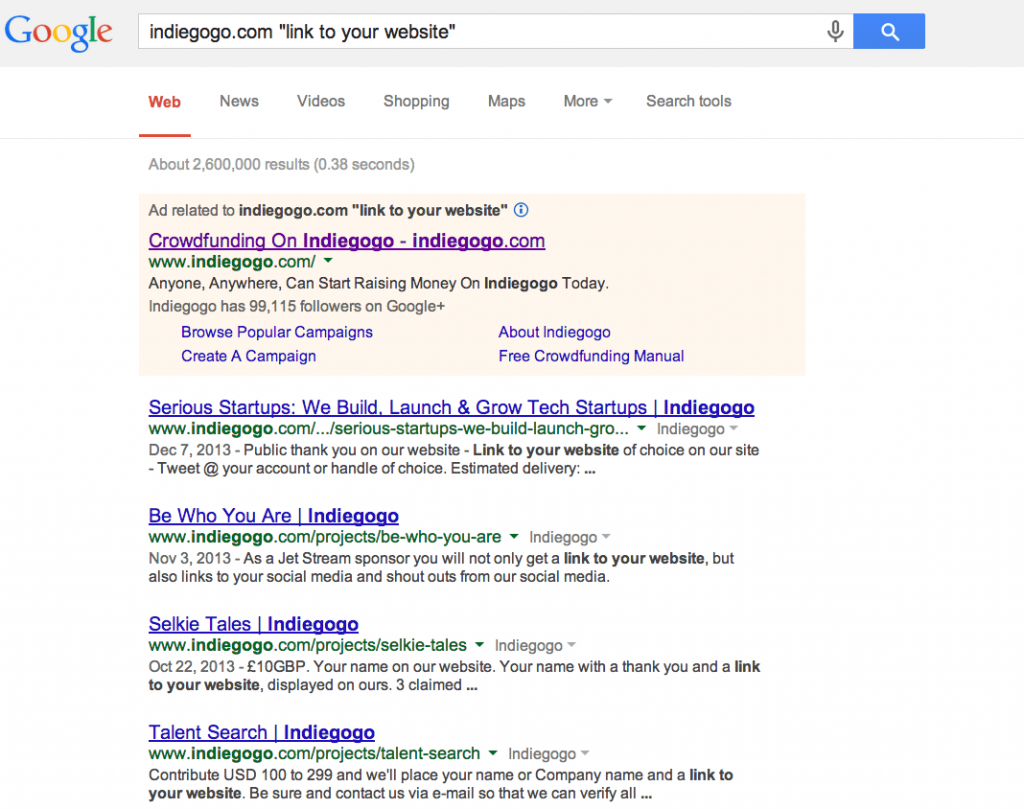 These searches will show campaigns in which you can donate money in exchange for a link on their website.  The main thing you want to focus on is finding a site that has established page rank.  If you can, check to see which page your link will be on as it will make a big difference in the quality of your link.  What you don't want to see is your link on a no-follow backpage with little to no page rank.  You will get little to no value out of that.
Here's an example of a donation site that is giving a do-follow PR3 homepage link to its donators for only $20!  I set this foundation up to raise money for a church that is having financial difficulties.  They pay an insane amount of money on property taxes every year and I wanted to help them out.  I'm making zero profit off this fundraiser, I just want to help.  Every single donation will go directly to the church.  I figured that it made sense to open up the fundraiser to link builders so they can get something in return for their charitable donations.
If you want to dive deeper into the world of donation link building then check out two of my favorite sources for more information:
How to Build Authority With Donation Links